It's been a while since "What's Hot" was posted, and a lot has happened.  Trump is now President of the US, for better or worse.  What the impact will be is not entirely known, although he has installed possibly the worst cabinet imaginable with respect to the environment. 
Scott Pruitt, former Oklahoma Attorney General and industry shill, caps the list of robber barons as the newly nominated head of the EPA .  Although in typical Trump fashion he is sending mixed signals.  He recently cancelled the Transpacific Partnership, which may actually be a good move for the environment, because the TPP would have allowed other countries to challenge or supersede US environmental regulations.
Beyond Trump there were a few other major stories that stood out over the past few months.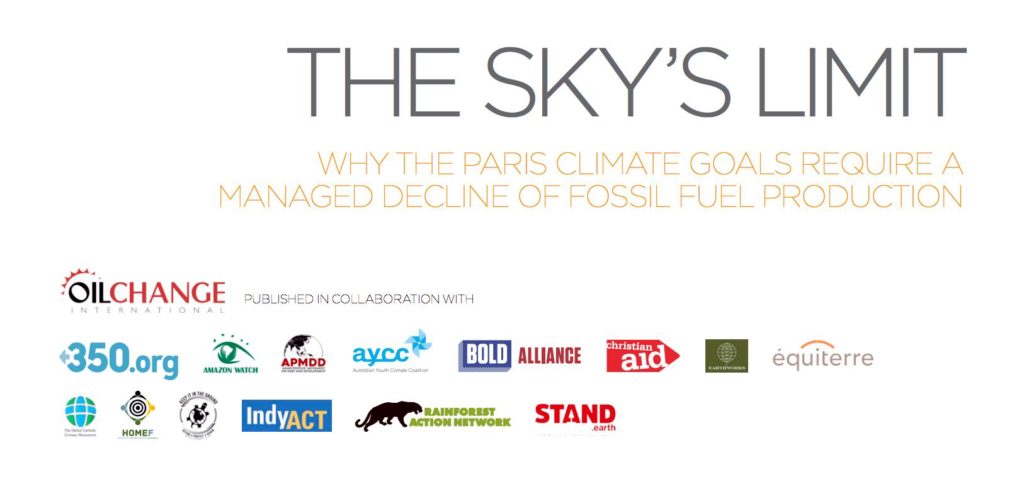 Oil Change International, a non-profit organization who's goal is to report the true cost of fossil fuels, released a report with several major environmental organizations that shows how much oil we can burn and still stay under 2C. 
To quote Bill McKibben from his article in the New Republic, "Recalculating the Climate Math", about that report…
"…if our goal is to keep the Earth's temperature from rising more than two degrees Celsius—the upper limit identified by the nations of the world—how much more new digging and drilling can we do?
Here's the answer: zero.
That's right: If we're serious about preventing catastrophic warming, the new study shows, we can't dig any new coal mines, drill any new fields, build any more pipelines. Not a single one. We're done expanding the fossil fuel frontier. Our only hope is a swift, managed decline in the production of all carbon-based energy from the fields we've already put in production."
Put another way, all the oil and gas reserves that are being exploited right now, from already developed resources, are all that we can ever use.  This agrees with an analysis done by The Climate Advisor not long ago…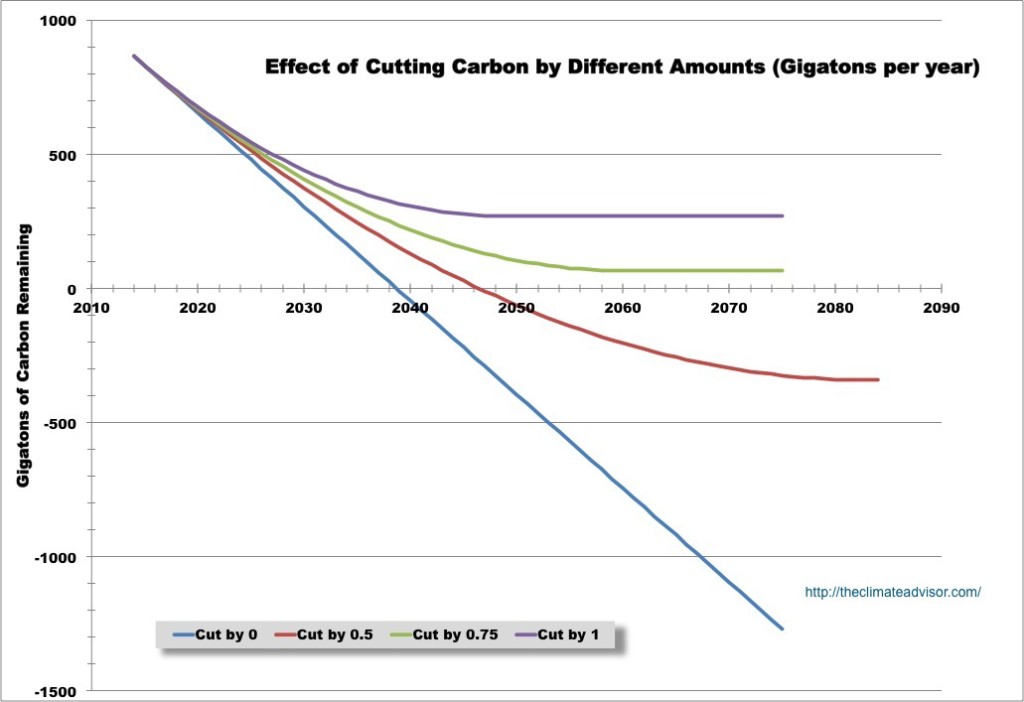 As we all know, the Dakota Access Pipeline was sidelined by the Obama administration — a move that is sure to be undone by Trump when he gets around to it.  was recently undone by Trump.  A profitable oil field results in more drilling and more oil. Or as the story goes…
More Pipelines —> More Oil —> Energy Independence ++ CO2 Emissions
However, in really great article Jonathon Thompson of The High Country News points out that the justification for the DAPL is all about profit and nothing else.   He points out that the ability to pump more oil from the oil fields through a new pipeline does not necessarily result in more oil wells being drilled (or greater CO2 emissions), but does result in large profits for the pipeline company.  Therefore, the DAPL is all about profit for Energy Transfer Partners, the company that is building the DAPL.  So when you see protesters getting abused by police, it's purely for profit.
---
If you want to take some climate action close your CitiBank accounts.  CitiBank is one of the financial backers of Energy Transfer Partners and the Dakota Access Pipeline.  Just be sure to let them know why you are doing it.  The Climate Advisor had a CostCo and an American Airlines credit cards with CitiBank — both are now closed.
---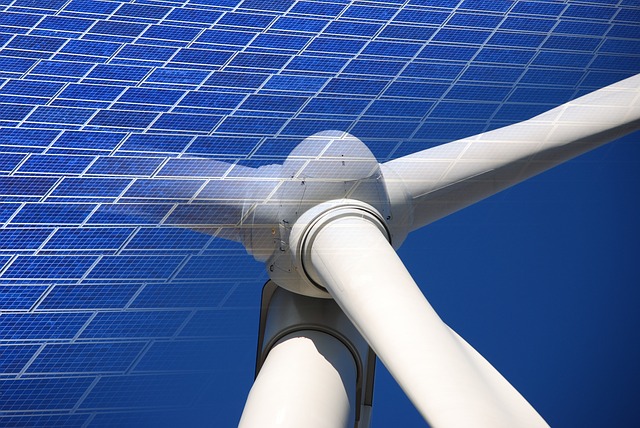 (Image from Pixabay.com)
The Climate Advisor is a strong advocate of alternative energy.  Along those lines, Vox published a great article titled, The key to tackling climate change: electrify everything.  According to the Vox article, "The need for electrification is well understood by climate and energy experts, but I'm not sure it has filtered down to the public yet; the consensus on it is fairly new."  Readers of this blog already know that the biggest thing they can do to prevent the worst of climate change is to switch to alternative energy.
The reasoning is pretty straightforward.  Getting rid of all fossil fuel use and electrifying everything results in centralization of power production.  What that means is that power generation can become increasingly more efficient and green over time, and that more use of electricity creates greater expansion of alternative power sources.  Of course, you could electrify everything and run it all with fossil fuel burning power plants, which would likely STILL be more efficient (I smell a future post!).
The Climate Advisor puts his money where his mouth is, and is in the process of electrifying everything and installing LED lighting throughout my house.  I have been acquiring an all-electric fleet of yard tools, including an electric mower, weed trimmer, blower, and chain saw.  They all work fabulously well and run on wind power (per the banner for alternative energy to the right!). 
| | | | |
| --- | --- | --- | --- |
| | | | |
| Weed Whacker | Blower/Vacuum | Mower | Chain saw! |
The two main things yet to be electrified at TCA headquarters are the central heating and the water heater, which run on natural gas.  Point source electric water heating and a heat pump are in the works down the line (another future post!).
---
There were many bright spots in climate change news, despite the looming threat of the new administration to undo progress.  A recent Department of Energy report reviewed by GreenTech Media shows that the U.S. transition to alternative energy is now essentially unstoppable.
According to the article, titled "6 Charts That Show the US Clean Energy Revolution Is Here", "the U.S. Department of Energy has declared that we are in the midst of a revolution toward a low-carbon economy. Just a few years ago it was clear the adoption of wind, solar, LED lighting and electric vehicles was expanding rapidly, but now there is no turning back."
Wind power, The Climate Advisor's favorite source of energy due to it's low, low-carbon footprint, is especially kicking ass.  And if that weren't enough, the cost of LED bulbs are dropping like a red-hot knife through carbon butter, as LED light installations in homes and business climb into the hundreds of millions of bulbs.  It's pretty awesome to stop and think about how incredibly superior LED bulbs are to archaic incandescent and fluorescent bulbs, both in the quality of light and their low power use.  Of course, readers of this blog already knew that.
More good news of late is that China has cancelled plans for 103 coal-fired power plants, as reported by the New York Times.  Due to the horrendous air quality in parts of China, the maturing Chinese economy, and alternative energy boom, there was no clear need for these coal-fired plants.  An important implication of this is that China is fast taking the lead away from the U.S. in both the world's efforts to combat climate change, and in the fast growing alternative energy economy.
Finally, the website Quartz put to words something that I have thought for a long time.  Namely that if the U.S. politicians continue to be obstinate with respect to addressing climate change, the E.U. and other parts of the world should impose a carbon tax on all American imports.  According to Quartz, former French President Nicolas Sarkozy called for a 1-3% carbon tax on American goods.  Again, this is another sign that the U.S. is ceding climate and economic leadership to other countries.
Well that's all for now.  Stay tuned for more 'What's Hot', and other articles about climate change adaptation and action coming down the pipeline in the next few months.  If you have an article that you thought was especially good, please send me a link using the contact page or tweet it to me @DocGoodwell and I'll try to work it into the next update.  Thanks and have a great year!